3 DAYS FOR INNOVATION AT THE SERVICE OF EDUCATION
The two years of health crisis that we have just gone through have put our educational system to a severe test, while at the same time constituting an undeniable gas pedal of transformations already underway.
Social, pedagogical, technological, these transformations are of several types. The French Edtech sector has announced that it has exceeded 1 billion euros in capitalization, a testament to this "forced march" acceleration.
But today, what sense can we make of these developments and what concrete impact will they have in our classrooms?
Confronted with the reality of a world that is undergoing successive tensions (climatic, geopolitical, economic, democratic, social…), educational actors continue to question their educational and pedagogical practices and the place that digital technology can take in them.
This general questioning is embodied in very concrete objects:
Why and how to train citizens in a society crossed by digital technology and faced with economic, scientific and environmental challenges?
How can we better support and train teachers in the challenges and educational tools of the 21st century?
Under what conditions can digital technology be an asset in our classrooms and other educational spaces?
The Human Rights Defender has once again highlighted the fact that the development of digital infrastructures and uses is accompanied by a strong risk of reinforcing existing inequalities in our society.
For different reasons, the working classes and women are particularly concerned.
What role can schools play in the fight against these inequalities?
In the midst of all these issues, research in sociology, psychology and economics has made it possible to take a more detailed look at the consequences of digital technology, but also to unravel a certain number of preconceived ideas, even utopias.
It is now time to consolidate what we have learned, to assert our expectations in terms of education with, through and about digital technology, and to rationalize our public policies.
After the ardor and frenzy of youth, is it time for digital technologies to come of age?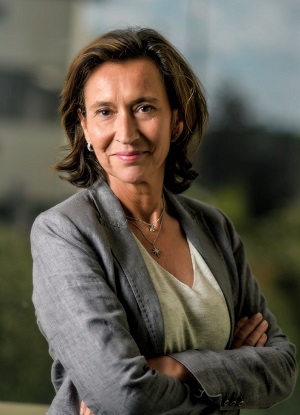 Ghislaine de Chambine
Director of Educ@tech Expo